Photo Gift Card Flow
Using the style guide provided to me and the look and feel of the existing Westfield website, I was asked to create a photo gift card flow sequence. These screen depict the steps a user would have to take in order to successfully upload their own photo to a gift card. These were uploaded to Invision (I no longer have access) and used for user testing.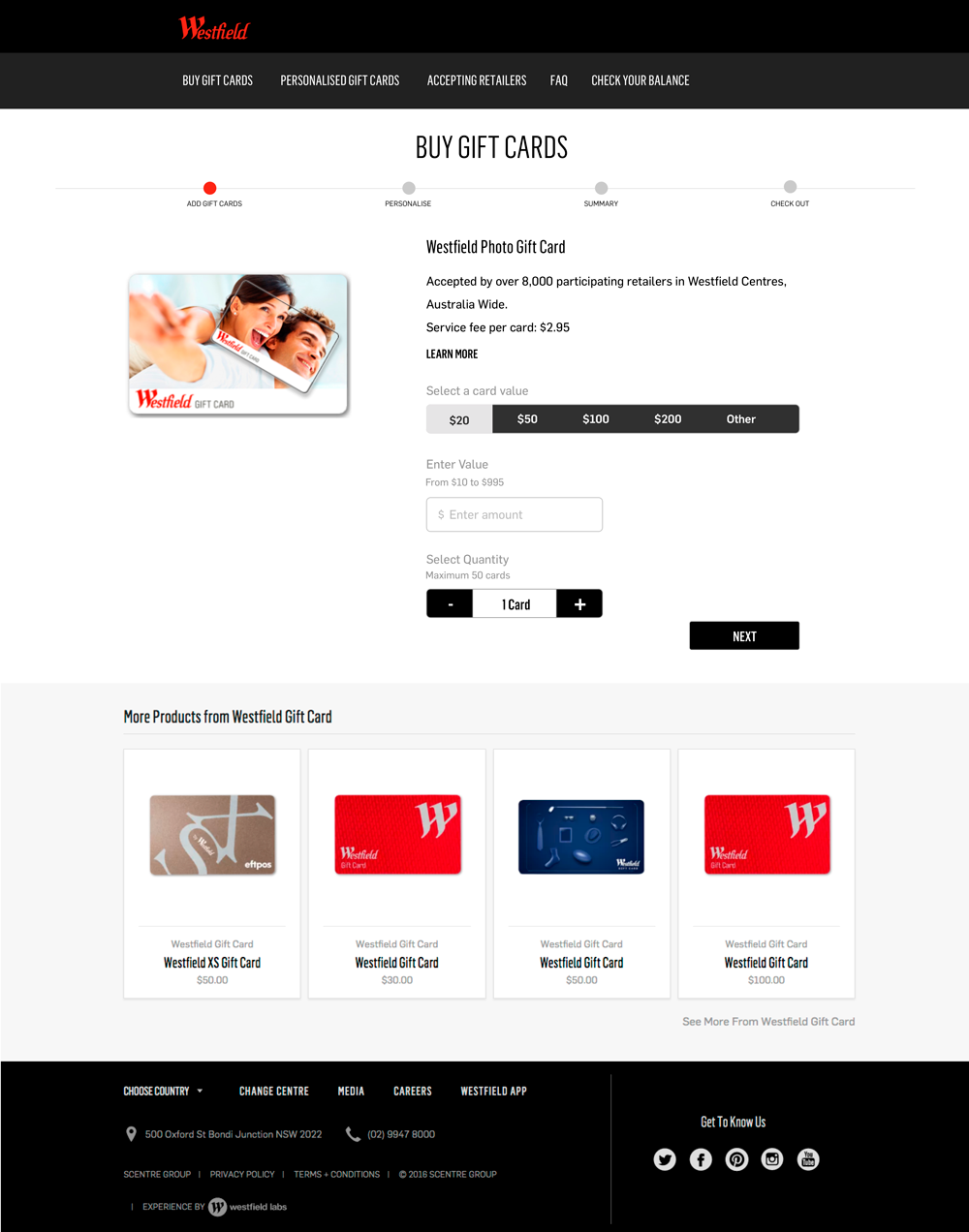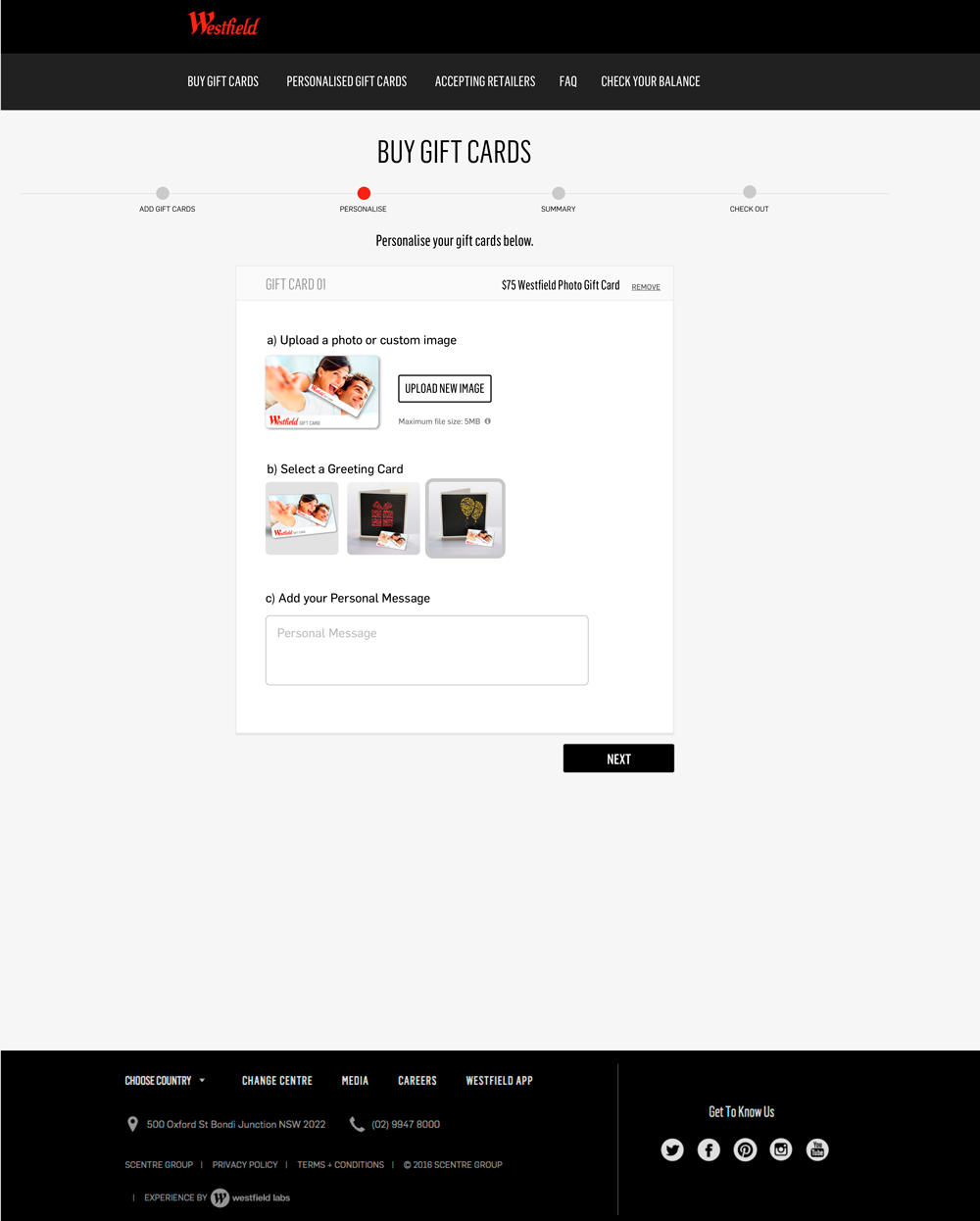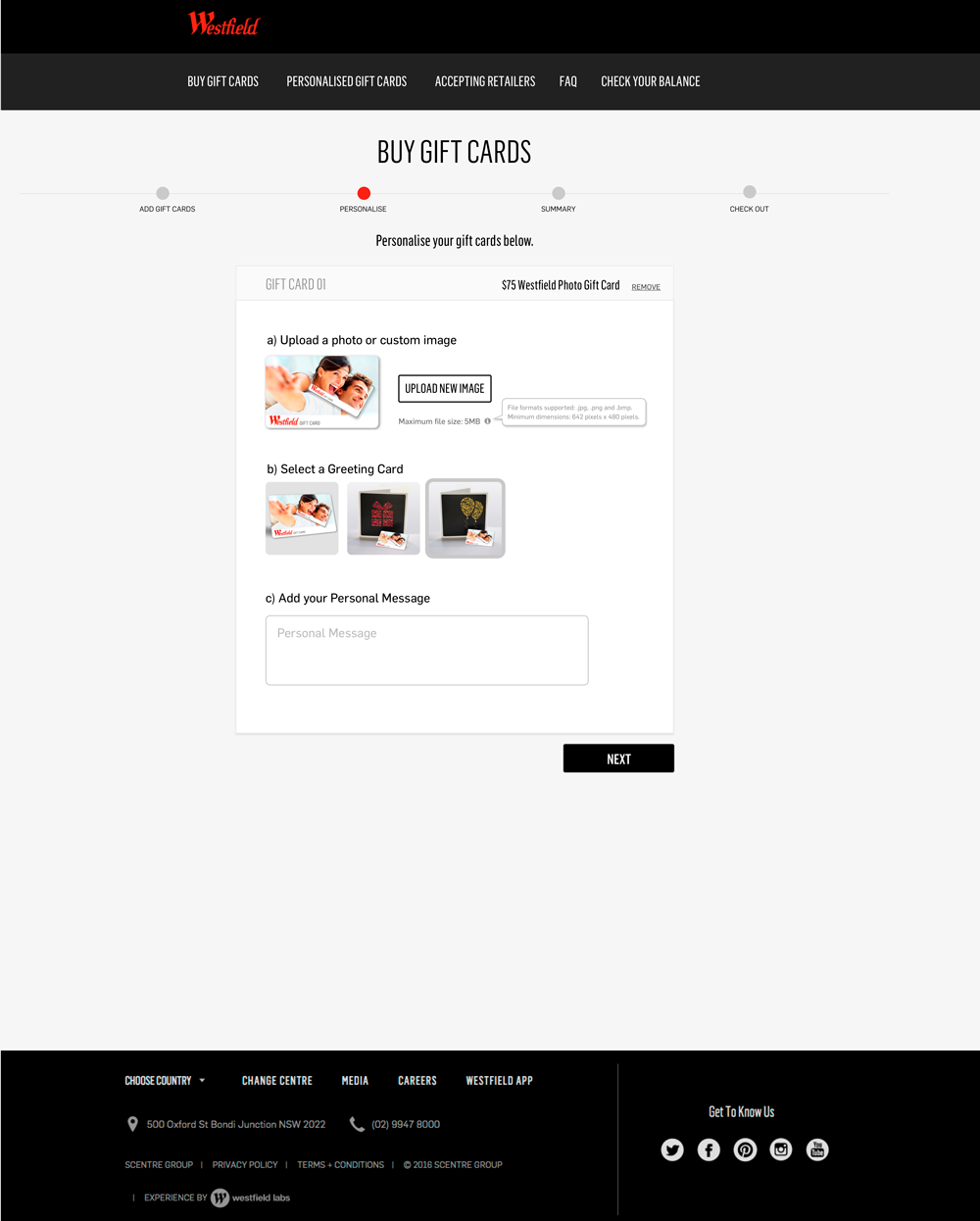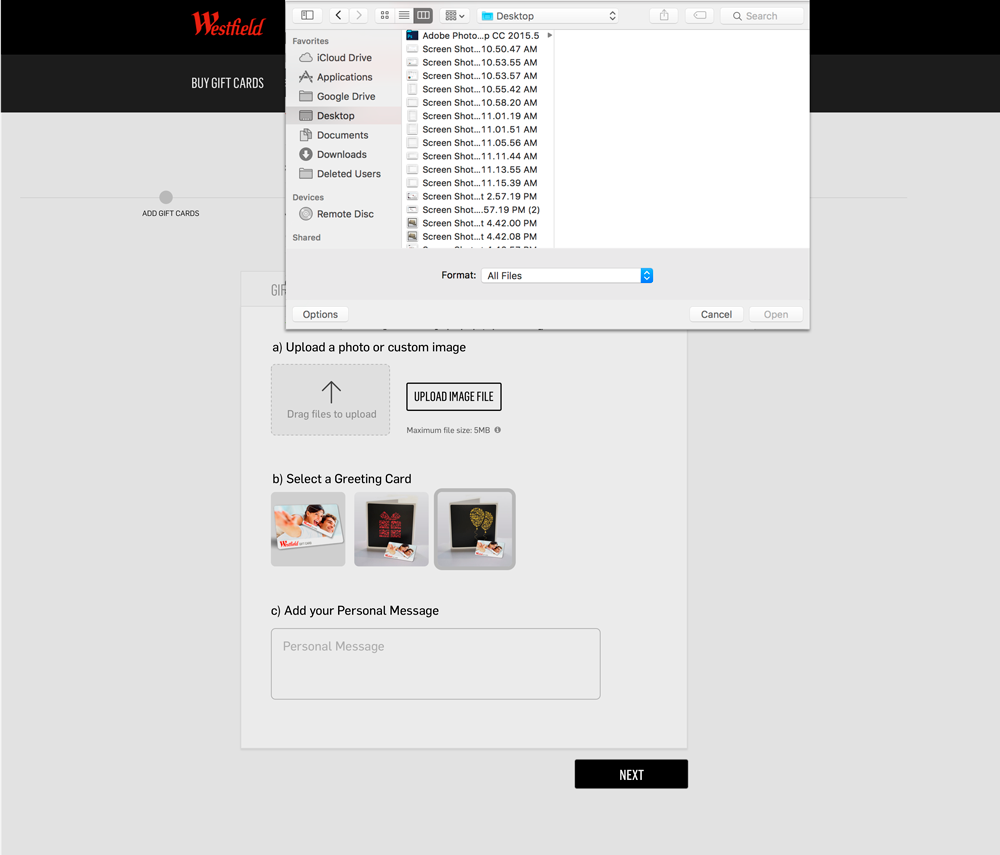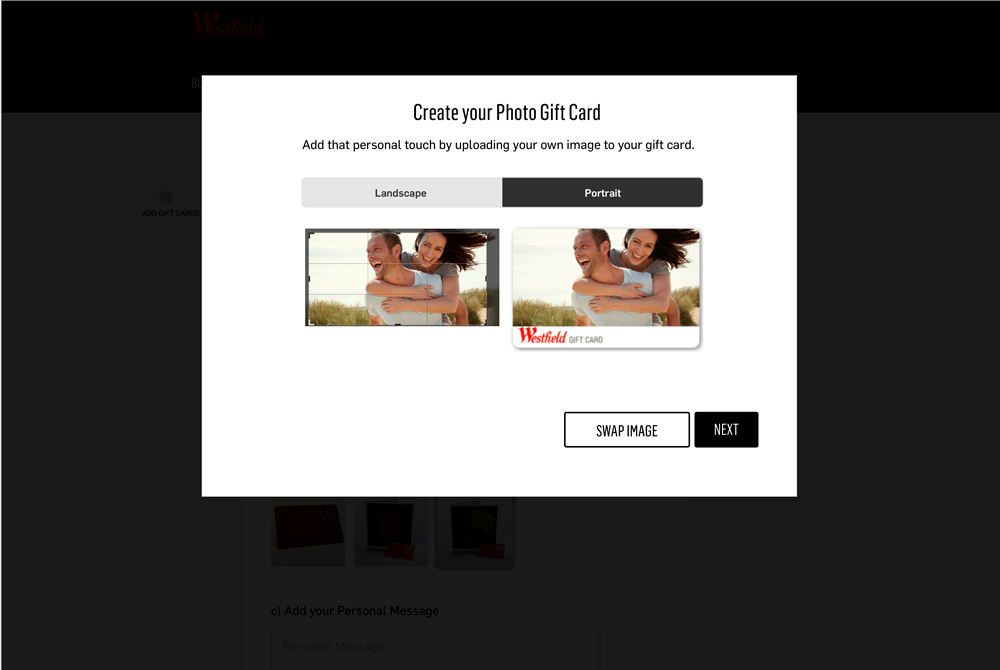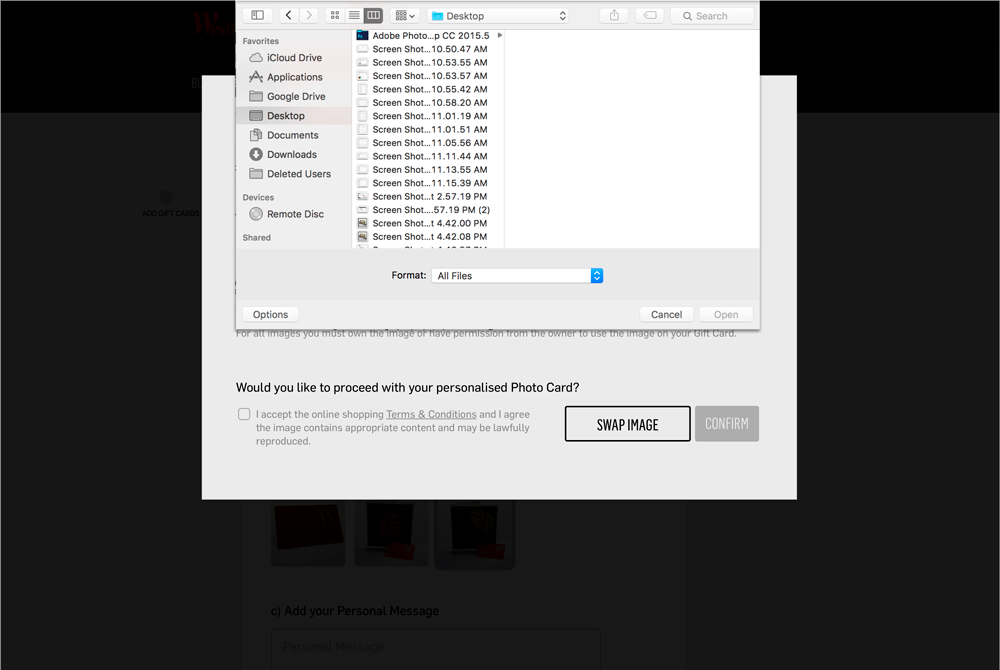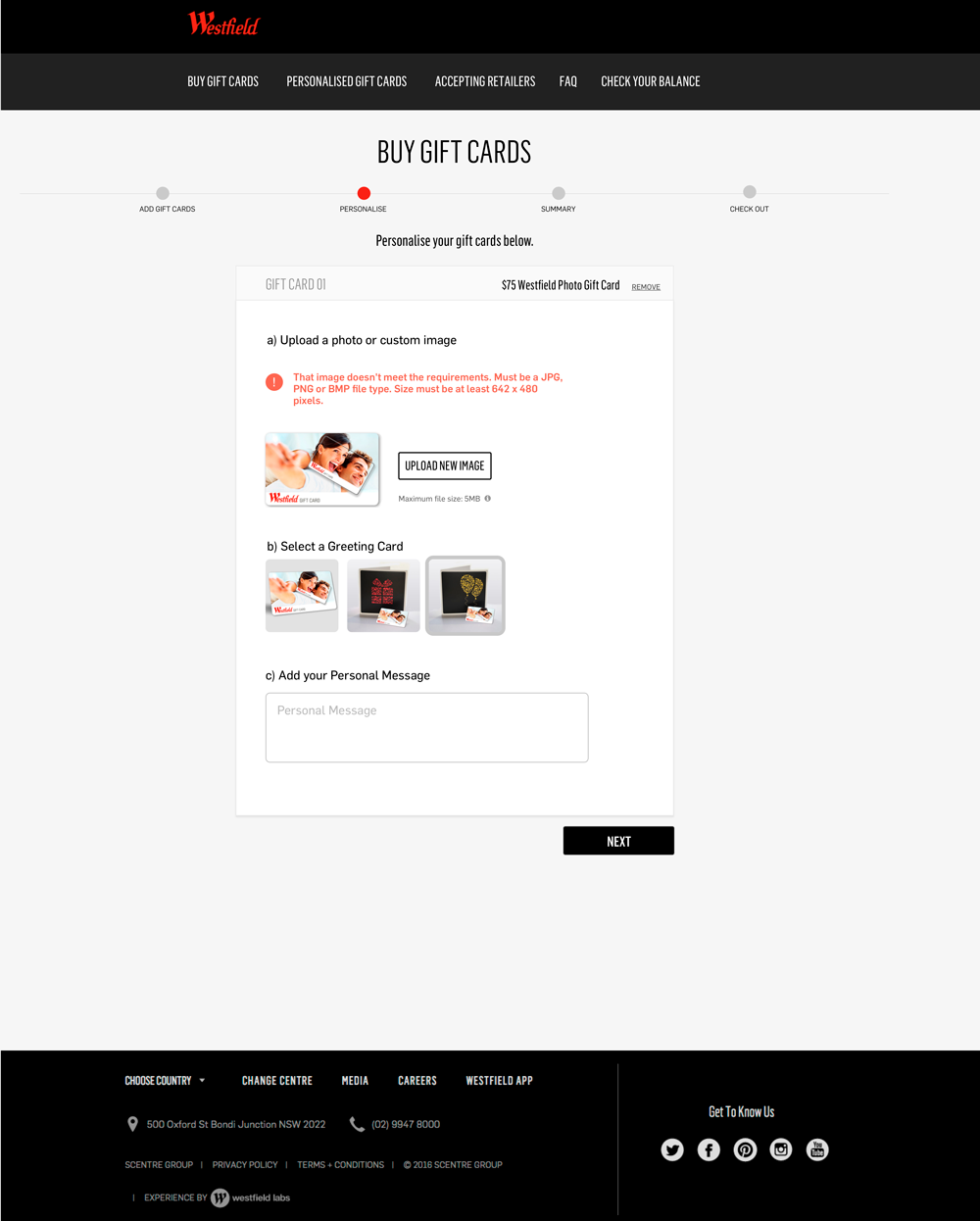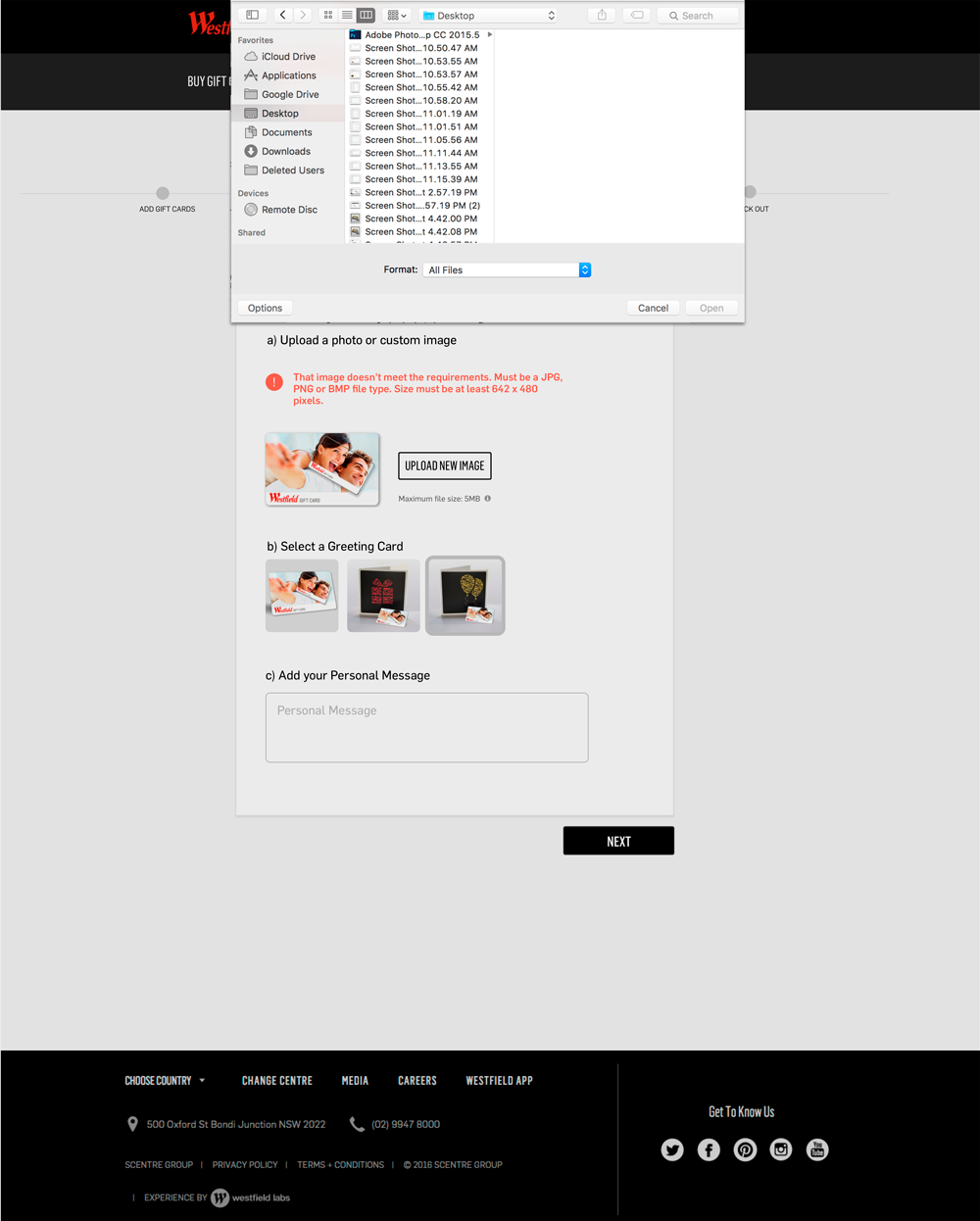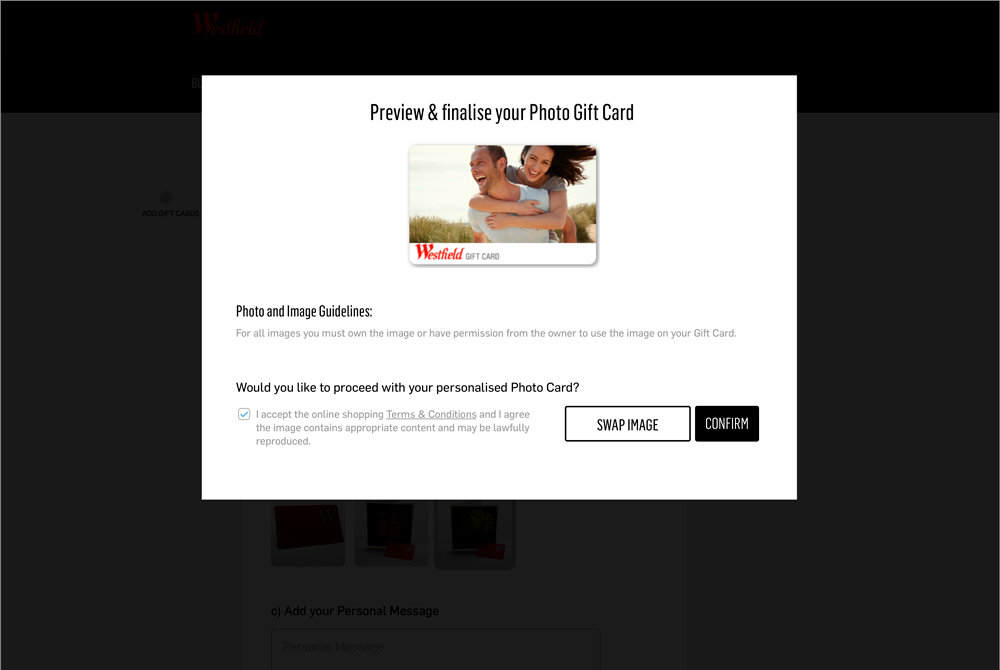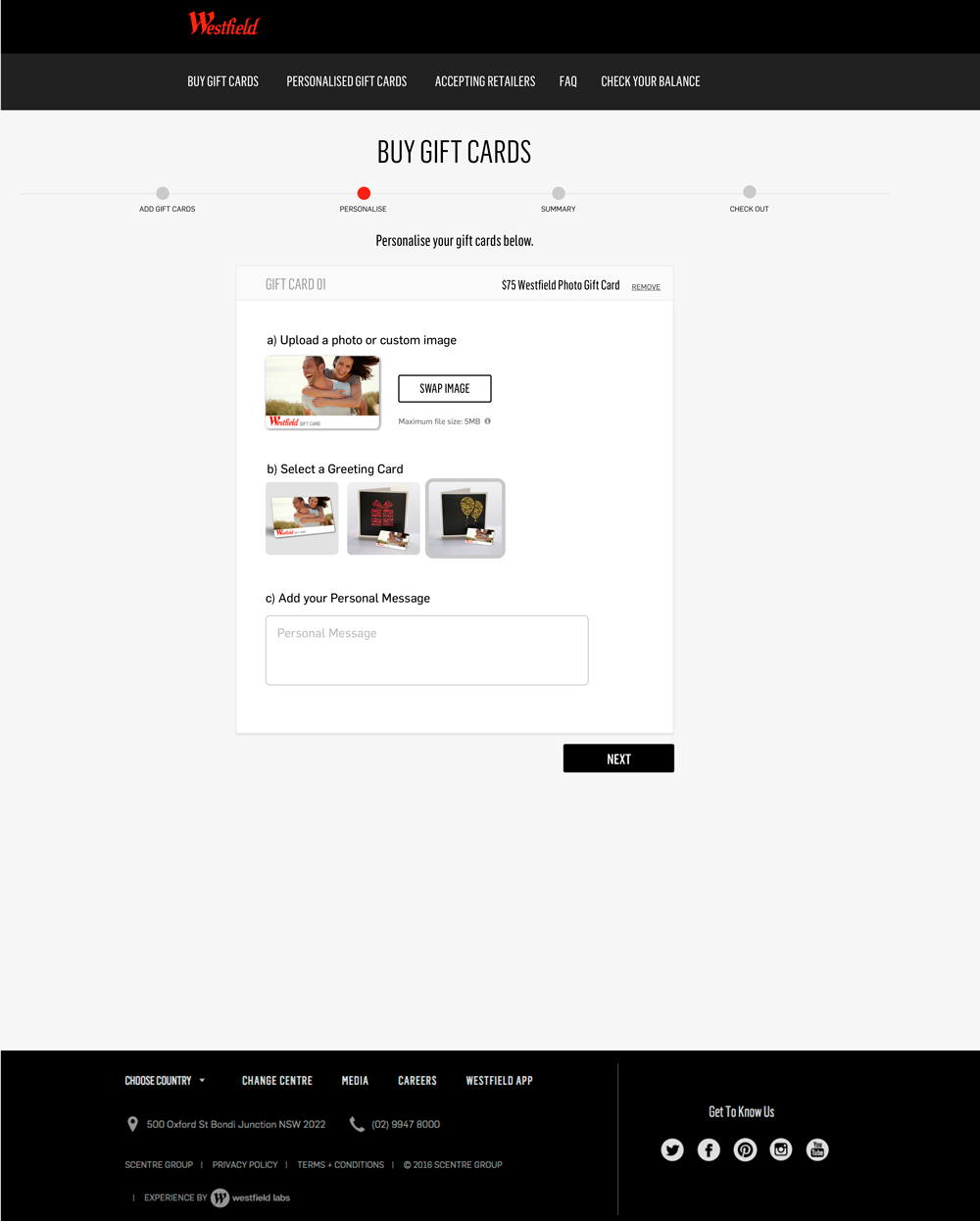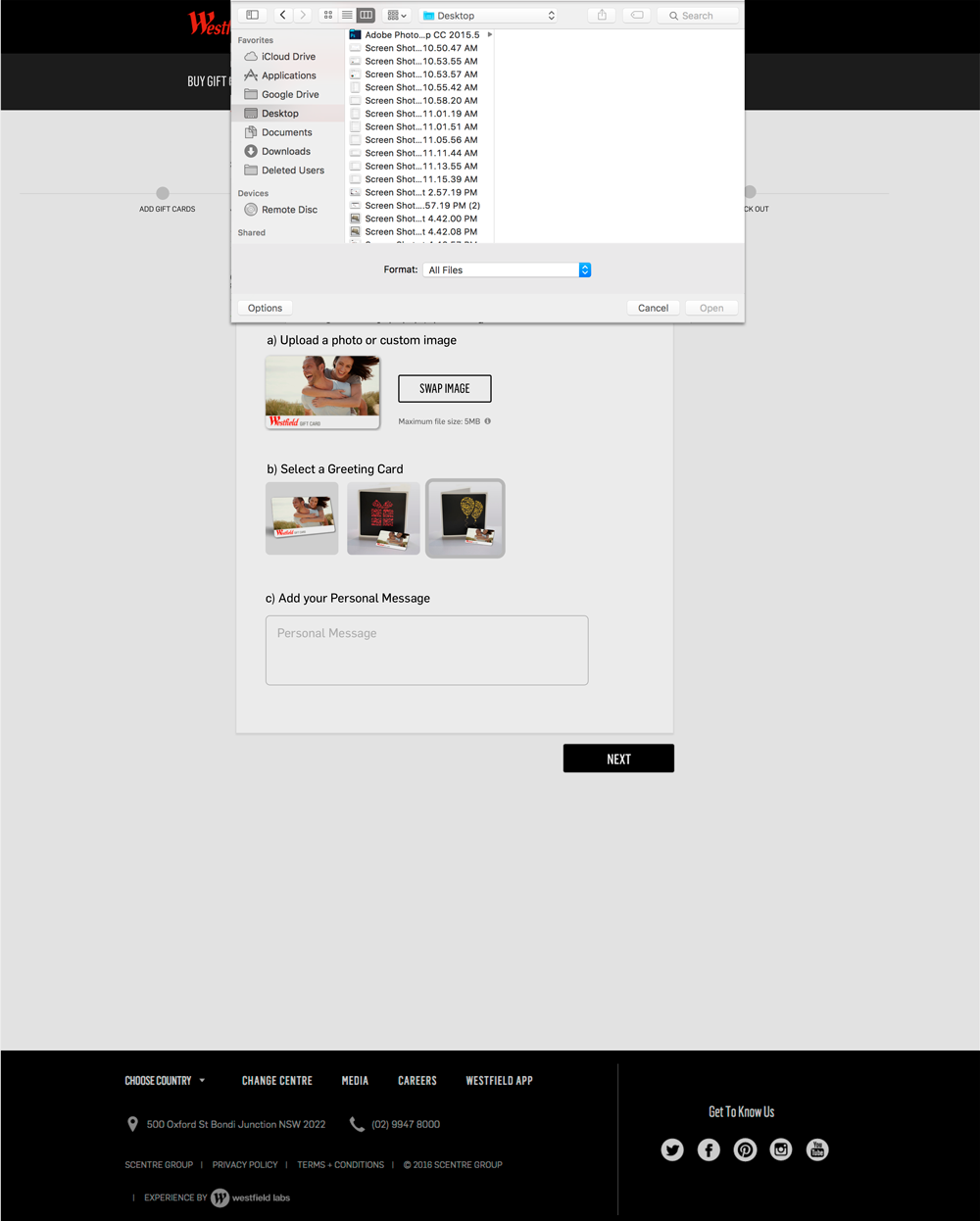 Mobile Purchase Flow
The same flow was also created for mobile devices.